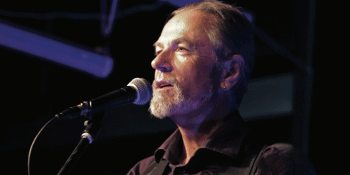 Steve Kilbey & The Hoffmen Live
TBC
The River (Margaret River, WA)
Thursday, 13 May 2021 7:00 pm
Australian music icon Steve Kilbey having released four acclaimed albums in 2020 is returning to Western Australia in May for some special shows. Bringing his wit and wisdom as well as his golden voice he will be playing a couple of The Church's classic albums '
Of Skins and Heart and Séance'
in order and in their entirety.
Two Set Show
'Of Skins and Heart'
is the debut album by The Church, released in April 1981 by EMI Parlophone. ... It brought early attention and significant radio play to the band. The stand out hit is '
Unguarded Moment'
Interval
'Séance'
is the third album by The Church, released in 1983. More atmospheric and brooding for the grass root fans. Some songs on this album are 'Electric Lash', 'No Reason' and 'One day', still stand out today.
Steve and band will finish the show with a selection of his classic songs and fan favourites.
Kilbey will backed by a hand picked band Fremantle music identities Shaun & Adrian Hoffmann, Shaun Corlson, Anna Sarcich on Cello
and Rachael Aquilina on Violin.