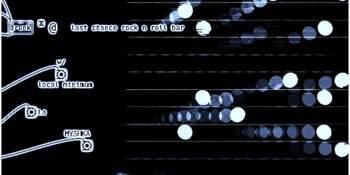 The Last Chance
Local Minimum, La + MYKSHA at The Last Chance
The Last Chance Rock & Roll Bar (North Melbourne, VIC)
Friday, 17 December 2021 8:30 pm
Noisecraft dream machine three piece, Local Minimum return to the Last Chance in a stupor. Offering up their usual elixir of discordant grooves and ambient disorientation.
Joining them -
MYKSHA, through circuits and warped field recordings MYKSHA hang-glides between ambient, EDM and sound art.
La, with "THEY'RE A COMPUTER, BABY", a new score for live coding and electronics.
Doors from 7:30
$10 + bf
$15 on door
Introspection inbound.