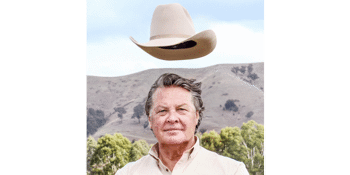 Moonshiners Honky Tonk Bar presents
Bobby Valentine
Moonshiners Honky Tonk Bar (Tamworth, NSW)
Monday, 21 January 2019 11:30 AM
'Bobby Valentine and his Band of Renown' are coming back to Tamworth!

Four time 'Golden Guitar' nominee, Bobby Valentine, released his first Country Album, 'Writing My Book Again' at the 'Toyota Hats Off To Country' Festival in July 2018 to strong reviews.

Bobby now returns for the Tamworth Festival in January 2019.

Bobby is a recording artist, is a regular guest on Australian TV Variety shows, at The Melbourne Cup, Grand Finals, Australian Open Final as well as performing all around Australia and internationally.

He has appeared on the same bill as Stevie Wonder, Whitney Houston and Rod Stewart! Hugh Jackman called him personally to perform at his wedding.

Come out and see Bobby and his 'Band of Renown'

Doors 11:30am / show 12pm.