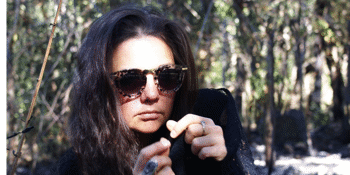 Junk Bar presents
Sabrina Lawrie & The Hunting Party
The Junk Bar's Skukum Lounge (Ashgrove, QLD)
Saturday, 24 March 2018 7:30 PM
Following a sold out Junk Bar show in February, Sabrina has announced a
return to road test a set of new material she has in the works for release
in early 2018.

"Playing with my full band The Hunting Party a few weeks ago in The Skukum Lounge was a beautiful chance to deliver our music in a more refined way. The connection with the audience was really powerful, being in such close proximity and it's inspired us to get back into that space to showcase some of the new material we will be releasing this year".

Sabrina will perform a full one hour set with her band The Hunting Party
followed by a short intermission then a more intimate solo closing set of
new material she has been writing on ukelele, piano and acoustic guitar.

"I am excited to bring some of the other instruments I enjoy writing with
out onto the stage and play some music I don't usually have the opportunity to share. The acoustic guitar and the ukelele really lend themselves to some lighter and sweeter moods which are something I usually limit to the bedroom so it's going to be nice to step out and share those tunes for the first time."

Sabrina is currently in pre-production of her next album and celebrating
partnering with Footstomp Music in 2018, with a new single available in May.

The last show sold out so get your tickets fast.