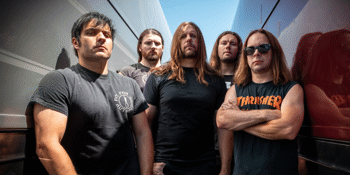 Destruct Agency
CANCELLED - Unearth
The Ascended
Max Watt's Melbourne (Melbourne, VIC)
Friday, 1 May 2020 7:30 pm
The legendary UNEARTH return to Australia in 2020! Two decades into a triumphant career, the Massachusetts-bred New Wave of American Heavy Metal trailblazers are both elder statesmen and newly relevant all over again.
The hunger for new music from UNEARTH was palpable and Extinction(s) delivered in spades. Extinction(s) is as much a statement of purpose as a declaration of intent, reigniting the flame of their established strengths and carving a pathway for another two decades of creative accomplishment and inspired live performances.
Special guests, The Ascended, will be joining UNEARTH on all dates. The Melbourne 4 piece brings crushing riffs and a world class live performance to the stage.