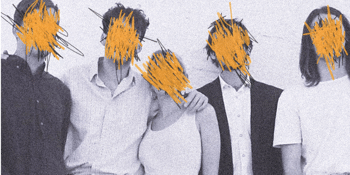 123 Agency
IVEY End of Year Party Vol.2
Special Guests
Miami Tavern, Shark Bar (Miami, QLD)
Saturday, 22 December 2018 8:00 PM
Ivey and 123 agency present
The Gorgeous Tour…
Gold Coast alt-pop outfit Ivey are releasing their long-awaited second EP - Gorgeous on the 12th of October, and are touring the country to celebrate. The band will make their way up and down the East Coast over October, November and December; delivering their biggest, and most ambitious live show to date.
The band played to packed out rooms earlier in the year on their Always tour, been selected as part of the new Extra Support Act Campaign that has gained them over 800,000 views across Youtube, and sold out their hometown show on August 10th to over 250 die-hard fans


IVEY will be bringing Gorgeous home to cap off this run with the second edition of IVEYs end of year party! Featuring a massive lineup and very special guests, last years event sold out so make sure to secure your ticket soon and avoid missing out.