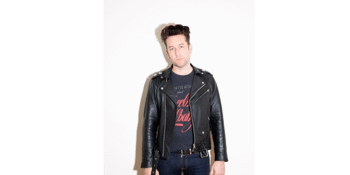 Leicashow Presents
KAV TEMPERLEY
The Fyrefly (St Kilda, VIC)
Sunday, 3 November 2019 2:00 PM
'Best known as the frontman of the Australian Rock n' Roll luminaires Eskimo Joe, acclaimed songwriter Kav Temperley is stepping out solo. Playing songs from his debut solo album 'All Your Devotion' and delving into his extensive back catalogue, Temperley will be taking his guitar and inimitable voice to deliver an intimate experience for fans of his work throughout the years.
Beyond his acclaimed song writing ability, Temperley is a lauded performer. From pubs to festivals to lounge rooms, decades of touring have honed Kav's ability to truly engage with an audience. In this stripped back form, Kav offers the kind of direct connection that isn't often accessible. "I want to create a whole set of magical intimate moments, a connection with myself and my songs that you won't find at big rock n roll show".
https://newmarketstkilda.com.au/menu/
General Admission $27.00 + bf
Reserved Seating $35.00 + bf
Reserved seating plus 2 course lunch $75 + bf
Any unsold tickets will be available at the door for an extra $5
Doors open 2:00 PM for food
The show starts: 3:30 PM

THE FYREFLY
The Fyrefly is St Kilda's superb new dining, music and entertainment room located just down the stairs at Newmarket Hotel. Creature comforts meet sophisticated glamour, with outstanding facilities for the artists to play a huge variety of music styles including jazz, soul, funk, RnB, and even comedy.
OUR DINING EXPERIENCE
Aside from entertainment, an evening at The Fyrefly entails fine dining, top-shelf hooch and classy cocktails. We offer two or three-course dinner & show packages, or you can take your pick from our A La Carte Menu. Our menu showcases only the best locally sourced ingredients guaranteed to delight your taste buds.
CONNECT WITH US
Follow us on Facebook.
Learn more about The Fyrefly on our website.