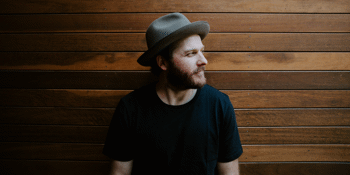 Front Row Artists presents
POSTPONED - Pat Tierney - POSTPONED
TBA
The Junk Bar's Skukum Lounge (Ashgrove, QLD)
Fri 3 April - Thu 1 October 2020 7:30 PM
EVENT POSTPONEMENT INFO
It is with great sadness we announce the postponement of Pat Tierney at Junk Bar. We are working hard to reschedule this show at a future date, keep an eye on your email inbox for event updates.

We ask that you hold on to your tickets for use in the future.


Pat Tierney brings his eclectic folk and slide - guitar sounds to The Junk Bar in Brisbane for a special, intimate one-off show.
Fresh off a huge national tour in celebration of his second album 'Red Moon' in late 2019, Pat will road test an array of new songs and some unique covers.
Support TBA
** $1 from every ticket will be donated to WWF Australia in support of the Wildlife Bushfire Relief
"Roots singer-songwriter Pat Tierney launched his debut album Wild World Blues in 2015. It comprised a mix of blues and folk and included a couple of short instrumentals.
That album made Tierney's mark as a man with a delicate touch in both his rich vocals and fine musicianship. Now he's back with his sophomore LP Red Moon with more wistful songs expressing a blend of sorrow and happiness.
The record commences with the whispering guitar of The Midnight Bloom. Notes from the Weissenborn lap steel guitar curl away, sparkling and fading as they rise softly into the air. The folk song becomes more determined as it progresses, as Tierney's mellow, echoed vocals slip in with a fragile beauty and a slight blurry edge to his singing. Atmospheric lyrics express emptiness in this love song of loss and regret at what he has let slip away.
Acoustic strummer Tomorrow is a Long Time is another song of pining for an absent love, followed by the haunting track Angels which contemplates death and what follows after. Bold use of the lap steel produces a tragic aura as Tierney sings, 'Want to get to heaven but I ain't got no say, I know that I will die someday.'
The instrumental The Light of Day brings one of the best melodies on the record. The track is underscored by a mysterious, muted roaring, sounding like skateboard wheels on asphalt.
The album closes powerfully with the title track, whose strident percussion and robust guitar strums give it a hypnotic quality.
Red Moon impresses with the pulling power of the simple yet entrancing lyrics, and the captivating voice in perfect balance with the superb instrumentation. "