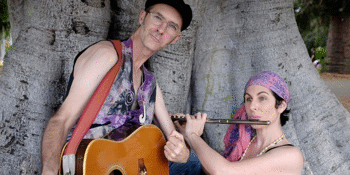 Debase presents
Warmwaters: InExperience (Launch)
The Junk Bar's Skukum Lounge (Ashgrove, QLD)
Sunday, 28 July 2019 3:00 PM
Warmwaters are a faux folk duo who are worse than they think they are, but better than they know.
Join them to launch their new recording, concept EP 'InExperience', knowing you will be forever changed.
A cross between Spinal Tap, The Kransky Sisters and David Brent, Warmwaters leave audiences with a smile on their face and all tingly below.
This is your only chance to catch them on the Brisbane leg of their intranational tour returning to the stage as only they can, with a whole new direction, while keeping everything exactly the same.
"Hilariously misguided" downstagediscernments
"Number 1 must-see show" Concrete Playground
"The surprise hit of the Queensland Cabaret Festival" XSentertainment
"If you haven't experienced Warmwaters you're missing out!" – XSEntertainment