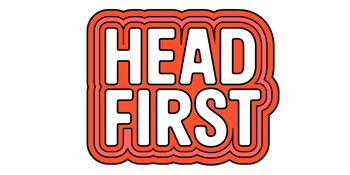 Support Act
POSTPONED - Head First 2021
John Painter Hall - AIM (Surry Hills, NSW)
Thursday, 7 October 2021 9:00 AM

Head First 2021 | Support Act
A music industry conference discussing mental health and wellbeing.
On Thursday
7 October
, Australia's music industry will gather for the first-ever
Head First
mental health conference presented by Support Act, held at the Australian Institute of Music (AIM) in Sydney. The full-day event will welcome current and future leaders of the music community to face the challenges of the past while looking to a future where psychological safety, mental health, and wellbeing are at the core of everything we do.
Attend because you want to:
Understand the mental health challenges facing the music industry
Engage with researchers, mental health educators, and visionary thought leaders on what current and emerging challenges the industry is facing and discover what game-changing work is being undertaken to respond.
Learn how to be part of a high-performance team/act/business that puts well-being first
Hear expert advice and inspiring case studies of how to create, build and succeed, whilst putting psychological safety, mental health, and wellbeing at the center of everything you do.
Network with like-minded music industry professionals
Head First 2021 will bring together a community of interest around a unified purpose, providing opportunities for leaders to network, brainstorm and share experiences.
Head First 2021 will provide a rare opportunity to discuss mental health and wellbeing in the industry with incredible speakers from across the country.
So whether you're an artist, artist manager, crew, or music worker, grab a ticket to be a part of this brand new event, understand the mental health challenges facing our industry today, and learn how to put your wellbeing first.

COVID-19
Should the event be unable to go ahead in person due to Covid-19 restrictions, we will move the event online. Where possible, all sessions will be recorded and shared with ticket holders for an exclusive viewing.