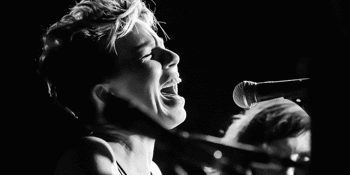 Toby Beard
with special guest Littlehawk
Lyric's Underground (Maylands, WA)
Saturday, 28 November 2020 7:30 pm
Toby and her band are excited to be back at Lyrics Underground. Her last show sold out very fast. Toby has been in the studio this year, working on her brand new full length album. (Rada Studio with Matt Gio) She will be showcasing these new songs plus performing all your old favourites!

Toby's eclectic touring life sees her continue to spread her infectious musical vein across the globe, playing everything from sold out headline shows to impressive festival slots and supports, from barnyard gigs to canal boats and intimate bodegas for a lucky few. Her reputation as a must-see, emotionally charged live performance, intertwined with songs guaranteed to get you moving, precedes her wherever she plays.

It's been a huge year for everyone, and live music, in an intimate setting is a perfect way to spend your Saturday night.