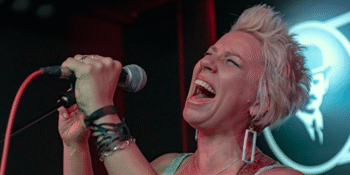 Clancy's Fish Pub Fremantle presens
Toby Beard
Clancy's Fish Pub- Fremantle (Fremantle, WA)
Friday, 21 June 2019 8:00 pm
This year has already been huge for our own Toby Beard. With two tours of Europe up her sleeve (25 shows in Denmark, Holland, Germany, Luxembourg and Switzerland), a tour of Tassie (including the Forth Valley Blues Fest), shows in Broome, Rotto, Margies... this girl doesn't stop.

Toby is excited to release her brand new live album "Live at Strib Winter Festival". The album was recorded at Strib Fest in Denmark with her incredibly talented Dutch band. The album really captures her live energy and sound, taking the listener on a rollercoaster of emotions.

Toby will perform with her big band at Clancy's Fish Pub, Fremantle on Friday 21st June.

Get in early with your online tickets!