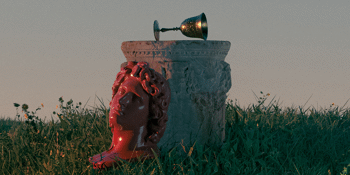 Destroy All Lines and Yeah That Agency Presents
Alt. And Rumours
The Basement - Canberra (Belconnen, ACT)
Friday, 10 December 2021 7:00 pm
Destroy All Lines and Yeah That Agency are proud to present Alt. & Rumours Australian Tour in August 2021 covering the east coast and south australia in one massive field trip.

Alt. is Dan Richards (vocals), Simon Aistrope (guitar), Daniel Wells-Smith (guitar), and Declan Fry (drums) from Adelaide, Australia.
alt. emerged in December 2019, with the drop of their first single, insubordinate, on the Dreambound YouTube channel. The next three music videos for 'Chasing Safety', 'Nothingwithoutyou' and 'Pariah' have also been featured on Dreambound to a massive reception gathering over 200,000 views since all singles were released
The anticipated debut EP 'dysfunctional' was released independently by alt. in April 2020; written with the help of Trenton Woodley (Hands Like Houses) Jimmy Alexander and Luke McKenzie (Awaken I Am), Zachary Brit (Young Lions, Dream on Dreamer), and Chris Lalic (Windwaker); produced at Avalanche Studios by Callan Orr (Dream on Dreamer, Young Lions, Bad/Love). Since it's release the band have clocked over a million streams for the record as well as being featured on Spotify Editorial Playlist 'Rock Out' as the front cover. December 2020 saw the band finally perform their debut EP live to fans in Adelaide after nearly a year off stage due to covid which saw large audiences gather to witness this performance.

Somehow both fresh and nostalgic, their sound has been compared to Deftones, Bring Me The Horizon, Hands Like Houses, and YONAKA. This sound has led to bands like Belle Haven and Bad/Love both inviting the band to perform on their respective national tours in 2021, leaving audiences amazed by the unique performance of Alt. on stage.

2021 has already been an interesting year on reaching new milestones from national touring to the band successfully selling out their first pressing of 'Dysfunctional' on vinyl within 24 hours back in May. With new music on the horizon there are no signs of Alt. slowing down any time soon.

Rumours is Jackson Bentley (vocals), Harry Coote (guitar), Dustin Bayley (bass) and Benjamin Canham (guitar). The four piece spent the last year solidifying a loyal following and working towards a release to be proud of. Rumours sophomore EP 'If Only You Could Feel Something Too' released earlier this year, promoting individualism and self-expression and sonically explores a plethora of genres and sounds to make for an addictive listen. Speaking with Hysteria Mag, vocalist Jackson Bentley explained: "This EP is just, from start to finish, is one big roller coaster of sounds and genre and emotion. It's taking all of our favourite genres, putting it into a blender, and turning it on high."
Music Feeds has previously drawn comparison to the genre defying Ocean Grove - "Grooves like thunder. The eerie synth soundscapes, grungey, nu-metal inflected verses and soaring anthemic choruses make for one wild ride (that you'll want to line up for again straight away)."
Rumours has played shows alongside heavyweight Australian acts including Northlane, The Amity Affliction, Ocean Grove, In Hearts Wake, Dream on Dreamer, Polaris and Make Them Suffer as well as playing support to international acts to the likes of The Plot In You. Drawing from the likes of Don Broco, Grimes, Halsey and Muse, Rumours have evolved to showcase a carefully crafted sound that appeals to pop lovers, headbangers and everything in between.
Joined by special guests across the county this tour is not one to be missed