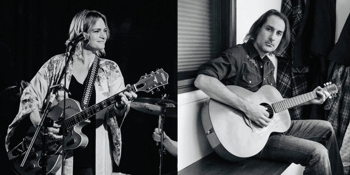 Mother Hen Touring
WED NIGHT LIVE SESSIONS FEAT PETA CASWELL & CHRIS CARRAPETTA
The Midnight Special (Newtown, NSW)
Wednesday, 12 May 2021 6:30 pm
Wed Night Live and The Midnight Special present 2 of Sydney's finest, Peta Caswell and Chris Carrapetta.
Peta Caswell has earned a name for herself as one of Sydney's brightest and most promising vocalists. She is no stranger to The Midnight Special's stage having performed many times on her own (including the famous King Street Crawl shows) and as special guest appearances. So happy to welcome her back.
Chris is a seasoned singer/songwriter who brings his love of 70's folk-rock and contemporary Americana to the stage through his own unique songs documenting the ups and downs of life.
Join us for the end of hump day with a cocktail or 2.
TICKETING INFO
- Show will be seated and limited to 26 tickets per session to allow for social distancing.

- Doors open at 5pm for the 6.30pm Show

- Tickets will need to be pre-purchased and seating arrangements enforced by the venue to comply with NSW Covid 19 safety requirements. All ticket holders must sign-in using the NSW QR code and entry cannot be allowed if you do not sign in. We'll endeavor to seat you with friends if you've bought tickets separately, however please understand this may not be possible.

- Please do not attend if you are feeling unwell