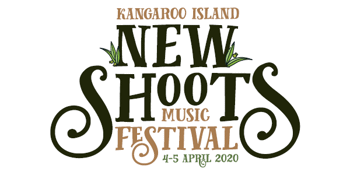 POSTPONED - New Shoots
Zep Boys, Satisfaction, Ra Ta Mango, Happy Leonards
Penneshaw Oval (Penneshaw, Kangaroo Island, SA)
Sat 4 - Sun 5 April 2020 12:00 pm
On the 4th of April 2020 , East End Events on Kangaroo Island are hosting a music festival to show a bit of love for those who have lost so much in the recent devastating fires and to celebrate the resilience of our small community. On the following day the Penneshaw community will host the monthly community markets with pop up music events in the area such as Dudley vibes, this will be a week end of good local food and wine , fun and great music.
East End Events aim to raise a significant amount of money to go into the KI Mayor's bush fire appeal and have a stellar line up of top Australian artists who have offered their talents free of charge. to play at the New shoots festival.
The money will be distributed to those who can rebuild what they once had, but the festival will lift the spirits for those Kangaroo island residents who have so much work to do to return their lives to normal.