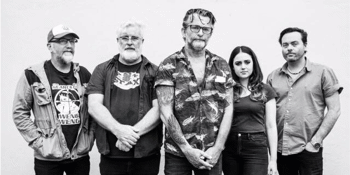 The Junk Bar presents
SHIFTING SANDS - Au revoir
The Junk Bar's Skukum Lounge (Ashgrove, QLD)
Wednesday, 26 June 2019 7:00 pm
Shifting Sands: Au Revoir The Junk Bar's favourite denizens of down-beat,
Shifting Sands are set to embark on their second Tour de France to hawk
their latest stellar long-player "Crystal Cuts". The tour consists of a
chopped up mix of intimate club shows to main-stage festival slots and the
band is eager to get the set bedded in rock solid. This special Junk Bar
Show will reveal the tour set list in its entirety. From the choicest of
slices from "Beach Coma" to "Crystal Cuts", some unreleased rarities and
some Antipodean covers, Sands are going to do it all. Merci.