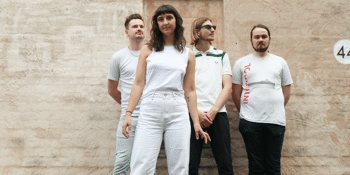 Jet City Sports Club
with Special Guests
Waywards (The Bank Hotel) (Newtown, NSW)
Saturday, 5 June 2021 8:00 pm
Jet City Sports Club are a 4 piece indie/rock outfit from Sydney, Australia. The band blend influences of 90s grunge, Britpop and Aussie Indie and have an infectious guitar driven sound topped with shimmering vocal melodies and lead lines. The band's debut EP 'September Sun' has just dropped and is set to make a strong year for the band!
TICKETING INFO
- Do not attend if you are feeling unwell
- All audience members will be required to sanitise & check-in upon entry to Waywards.
- Show will be limited to 110 to allow for social distancing.
The venue will be taking a number of precautionary measures to ensure patron safety, including:
- Hand sanitiser dispensers on entry and throughout venue
- Signage and social distancing markers throughout the venue
- Regular sanitising of the venue and full clean after each day.