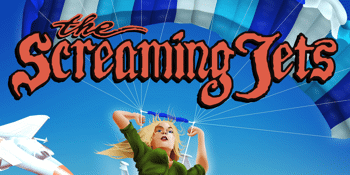 The Shed presents
CANCELLED - The Screaming Jets - Sunshine & Hurricanes Tour
Saturday, 31 July 2021 7:00 pm
RESCHEDULED TO JULY 31 - PREVIOUS DATE 20TH FEBRUARY 2021

The Screaming Jets are coming back to The Shed in 2021!
30 years has not slowed down The Screaming Jets and their hunger to entertain their fans…. In May June 2020, the band will embark on their SUNSHINE AND HURRICANES TOUR. A bunch of shows shows around Oz in a continuation of the 'Dirty Thirty 30th Anniversary tour in 2019, into places they didn't reach during a busy year. They will perform an 'epic' set that transports you back to the early 1990's, likely with an acoustic element that demonstrates the depth of talent this 'tricenarian' rock band has at it's disposal.. and has fans begging for more on social media.
Jay Dubber "Best I've seen this freakin' band since 1993…. Rock On!"
Peter Dance "Absolutely awesome show last night. You guys seem to get "better" and very year we see you .."