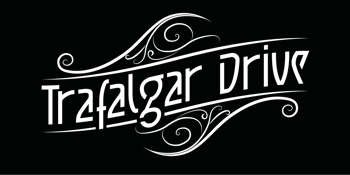 Trafalgar Drive
with Lanky Laneway & Meres
Royal Oak Hotel (Launceston, TAS)
Saturday, 2 May 2020 8:00 PM
Experience the live debut of Trafalgar Drive, a brand-new four piece alt/rock outfit from Launceston Tasmania.
Since releasing their first single; "Visions", and making their radio debut in March, the boys from Trafalgar Drive have managed to pool their creative influences and craft a sound that is uniquely their own.
With special guest support from local weirdo-mildly-abrasive-pop-rawk icon Meres and their band, and fast-rising punk legends Lanky Laneway, this will be an event you cannot miss.