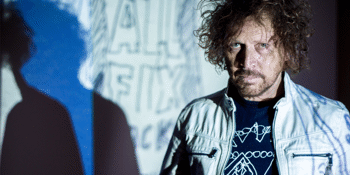 The Junk Bar presents
Kim Salmon | 'Hookline and Singer' Solo Tour 2019
The Junk Bar's Skukum Lounge (Ashgrove, QLD)
Friday, 1 February 2019 7:30 PM
KIM SALMON – "HOOKLINE AND SINGER"
SOLO TOUR 2019
Kim Salmon began playing 'solo' shows around Melbourne in the early 1990's to make ends meet at a time when 'solo' meant a singer songwriter type with an acoustic guitar, strumming and warbling. Kim decided he wanted to redefine the job description and devised a set comprising linear arrangements utilising electric guitar and his vocals.
He made a recording and the result was a cassette called Hookline and Singer.
Since then Kim has come back repeatedly to the 'solo' format in between tours of his other projects The Scientists, Beasts of Bourbon, … Surrealists etc.
Songs captured are quite recognisable as Salmon perennials such as Swampland, Travis, Shine, Desensitized, Feel, Cockroach Playground, Cool Fire…..
More than 20 years later, Kim releases the album on vinyl for the first time on Tym Guitar's label, Tym Records!
The cassette may be the current hip format but there seems to be some sort of order and perversity in the fact that this item has been now released for the first time on the older medium of vinyl just as everybody's original copies of Hookline and Singer are either worn out, unravelled or lost.
http://www.kimsalmon.com.au/site/
https://www.facebook.com/KimSalmonOfficial/
https://kimsalmon.bandcamp.com/