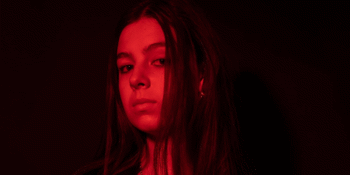 Nadia Phillips
with Arthur Lang, Mouseatouille
The Workers Club (Fitzroy, VIC)
Tuesday, 18 May 2021 7:00 pm
FACEBOOK EVENT
Nadia Phillips is a singer/songwriter from the historic township of Castlemaine who draws on the complications of self understanding and the longing to understand others to drive her songwriting. She has recently released her first EP 'Sort It Out' with a band; featuring five guitar-driven, grunge inspired songs that she has written. Now based in Melbourne, Nadia has been performing regularly and is excited to bring her eclectic folk rock originals to the Workers Club stage.
Arthur Lang is a collective whose heart is sold to the wind and brass. Comprising of semi-retired circus musicians and set on playing the music of Arthur's latest effort: 'Sewn to the Moon' https://arthurlang.bandcamp.com/album/sewn-to-the-moon-2 they will attempt to cajole you into sleepy serfdom with songs about crime, punishment and the ethics of childbirth.
Mouseatouille's frontman Harry Green will be playing some songs from their 2019 album 'Out of the Hospital and Into the Morgue' as well as some songs from their upcoming album.
Stage lighting and projections by Gabe Lillington.