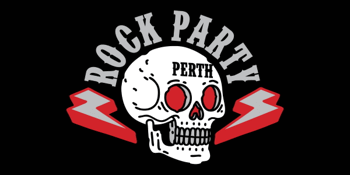 ROCK PARTY PERTH | Parties that rock!
Saturday, 31 July 2021 6:00 PM
ROCK PARTY PERTH is gearing up to take their love of partying and live music to BADLANDS BAR on SATURDAY 31 JULY with a huge night of tributes to the greats in ROCK!
Get your good times crew together and get ready to go off, as a line-up of party hungry tribute acts perform sets of crankin' classics from rock legends RAGE AGAINST THE MACHINE, RED HOT CHILI PEPPERS, KORN, LIMP BIZKIT, GRINSPOON and AUDIOSLAVE , plus THE FOUR 4 DJ'S mixing block rockin' bangas and feel-good favs!
RAGE AGAINST THE MACHINE performed by BULLS ON PARADE
RED HOT CHILI PEPPERS performed by THE PEPPS
KORN performed by FREAKS ON A LEASH
LIMP BIZKIT performed by COUNTERFEIT PERTH
GRINSPOON performed by BINSPOON
AUDIOSLAVE performed by COBWEB AFTERNOON
Live Music | Party Vibes | Eat Yard Tucker | Bars'n'Brews

JOIN THE EVENT PAGE: CLICK HERE
For all ROCK PARTY PERTH info and updates visit:
www.facebook.com/rockpartyperth
Parties that rock!