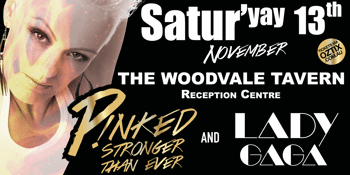 Night Owl Productions
Pinked & Lady Gaga- Stronger than Ever
The Woodvale Reception Centre (Woodvale, WA)
Saturday, 13 November 2021 7:30 PM
Pinked is BACK!

After a string of sellout shows throughout 2021 Pinked and Gaga storm the stage at The Woodvale again!!!

Two of the worlds most iconic Pop Divas covering all of their biggest hits on one stage - leaving you wanting more!

Grab your crew together, and get your tickets TODAY!