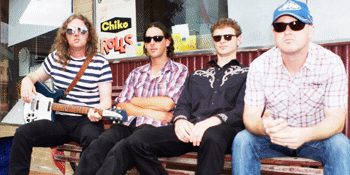 Leadfinger
Marrickville Bowling Club (Marrickville, NSW)
Thursday, 17 June 2021 7:00 pm
Leadfinger are an Australian rock'n'roll band formed in the city of Wollongong, New South Wales in 2006 by Glasgow-born singer/guitarist Stewart 'Leadfinger' Cunningham. The band has released 5 albums to date, with the most recent coming out in July 2016 through Conquest of Noise.

The Marrickville Bowling and Recreation Club is a COVID-Safe venue.
Tickets will be available on the door on the evening. u18's must be accompanied by a responsible adult.

Held in conjunction with Live Music Australia.