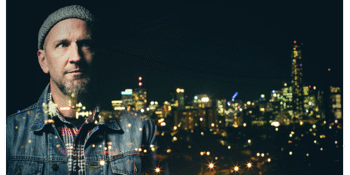 Arts Queensland & Lefty's Music Hall
BEN ELY & BAND
Lefty's Music Hall (Brisbane, QLD)
Thursday, 15 October 2020 7:00 pm
BEN ELY & BAND
Ben is more generally known for his work with the band REGURGITATOR over the past 25 years as well as other myriad of projects over the years (Pangaea, Brokenhead, The Stalkers, Jump to Light Speed, Radio 5…) although over the last few years has spent a large amount of time writing and recording material for contemporary dance and theatre shows. He has also chanelled that energy into solo performances and two resulting albums - the more recent STRANGE TALES OF DRUGS & LOST LOVE and the debut release GOODBYE MACHINE. Over the past 3 years as well as semi-regular solo shows he has also embarked on a national tour with Dan Kelly as well as playing Island Vibe and Dashville Skyline festivals.
After spending 16 years living in the southern capital cities Ben relocated back to his home town of Brisbane at the start of 2016. Driving around the city visiting certain locations of the inner city brought back recollections and feelings of events that took place in his youth. Flashbacks of stage diving for the first time at St Pauls Tavern in Spring Hill... his first girlfriend getting possessed by the Devil out at Capalaba... getting into car chases with violent bouncers in Red Hill... and many other bizarre events that now seem like an entire life time away. These stories made their way subconciously into songs that composed the album STRANGE TALES OF DRUGS & LOST LOVE.
Different from the usual solo outing Ben will be performing with an expanded 4 piece band comprising of Matt Somers on Guitar (I HEART HIROSHIMA and TOTAL PACE), Phil Usher on Drums (Grand Atlantic, Sacred Shrines) and Bea Maglai on Keys, percussion and vocals (Sacred Shrines, Hillsbourough) comprising a mixture of band versions of solo album tunes, some new songs, a couple of classic covers and even a few Regurgitator songs thrown in for good measure. This expanded unit has been catching up regularly jamming sonic sounds exploring the outer realms of heavy repetitive groves with catchy pop harmonies. Bound to be quite a ride into the flaming sun of your mind.
https://benely.bandcamp.com/
Doors 7PM Thursday October 15th - head to
Lefty's Music Hall Facebook
for all show details.
This Play Local event is supported by the Queensland Government through Arts Queensland.