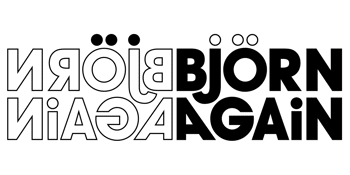 Chasers presents
Bjorn Again
with special guests
386 @ Chasers (South Yarra, VIC)
Sunday, 25 November 2018 8:00 PM
The world's leading ABBA tribute show Björn Again is returning to its home town, Melbourne, on Sunday 25th November to play Chasers 3hree 8ight 6ix in South Yarra. This special club show coincides with Chasers' 40th birthday operating as an iconic Melbourne night spot, as well as Björn Again approaching their own 30th anniversary together delighting audiences around the world.
The famous tribute band has achieved international stardom in its own right; it has an uncanny ABBA stage presence and sound, mixed with fun "Swenglish" banter, stage antics between the four performers and fellow musicians, and spot on style.
Fully endorsed by the members of ABBA, Björn Again is the brain child of John Tyrrell and has come a long way since its first show at Collingwood's Tote and has gone on to become the most successful tribute band of all time.
Björn Again are much more than a parody tribute act, they are trailblazers of the music scene. Grunge legends Nirvana are amongst their biggest fans; the late Kurt Cobain was instrumental in getting the group on the bill at Glastonbury Festival In 1992; and Dave Grohl once bought out everything on a Björn Again merchandising stand.
In 2012 Björn Again played in London at Buckingham Palace's Christmas Party, where original ABBA band members Benny Anderwear, Frida Longstokin, Bjorn Volvo and Agnetha Falstart were in attendance, and met Her Majesty Queen Elizabeth and the Duke of Edinburgh.
Bjorn Again has performed over 7000 shows in 100 countries and have just returned from performing at the Singapore Grand Prix where they shared the stage with The Killers, Liam Gallagher, Dua Lipa, Simply Red, Young Fathers and the Sugarhill Gang.