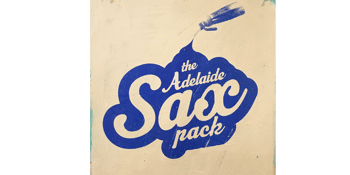 Wizard Tone
The Adelaide Sax Pack - Evening Show
The Wheatsheaf Hotel (Thebarton, SA)
Saturday, 22 December 2018 8:00 PM
The Sax Pack is BACK! Adelaide's beloved 'The Adelaide Sax Pack' have reunited with special guest Jason McMahon on Tenor Saxophone to present an unforgettable concert of Xmas mashups and Sax Pack classics. Fun for the whole family - Gratuitous saxophone cheese - Songs that have died and live again through the SAX…. that's The Adelaide Sax Pack!

Two shows!! 3pm matinee, 8pm night time.

WHAT A GREAT XMAS PRESENT A TICKET WOULD BE!