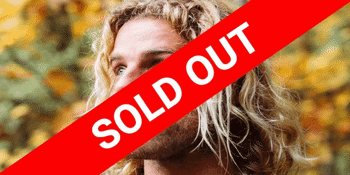 Kim Churchill presents: One Mic, One Light
The Bird (Northbridge, Perth, WA)
Thursday, 30 January 2020 8:00 PM
Kim Churchill presents: one mic, one light.
Kim Churchill is proud to present a new tour concept where he will play songs in an exceptionally intimate and acoustic environment - one mic, one light.
Kim recently released his first of 4 new EP's "I Am" and toured internationally playing shows in Australia, Canada, Europe, the UK and South Africa. In his new live show - he played completely unplugged for 2 -3 songs, the connection with the audience was a really special thing for Kim and so this very unique, intimate show will play with that idea of the wonderful experience of an audience and an artist sharing music in its most vulnerable and honest state.
By nature of the show, these venue capacities are very small and tickets are extremely limited.