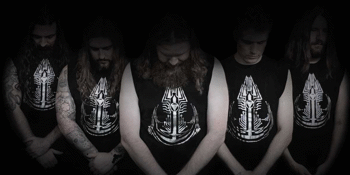 Hybrid Nightmares Album Launch
With Special Guests
Max Watt's Melbourne (Melbourne, VIC)
Friday, 19 July 2019 7:30 pm
Hybrid Nightmares return to Earth!
Hybrid Nightmares has been obliterating Australian crowds for years. With the highly acclaimed "Ages" and "Almagest". Touring with bands such as Ihsahn, Abbath, Cradle of Filth, Watain and Anaal Nathrakh. Hybrid Nightmares are a force to be reckoned with.
They continue the onslaught, with their new album 'Obelisk'. Expanding the mythos of the Obelisk and the space in which it reigns. Delving into the darkness with no plans to return from it.
Prepare for a stage show designed specifically for Max Watts.
Hybrid Nightmares will be playing 'Obelisk' in full on the night. As well as their most mosh worthy tracks from the entire discography.
'Obelisk' is out April 13th
Order here:
http://tiny.cc/bwur4y
Listen to the first track 'Star Fortress' here:
http://tiny.cc/l7ur4y
Buy tickets now!
http://tiny.cc/4jrr4y
----------------------------------------------------------------------------------------
'OBELISK' is a brutal journey through the darkest parts of space, and the darkest parts of a person's soul. - "Hybrid Nightmares"
"This album is a rarity, in that it has no weak tracks" - Metal Obsession