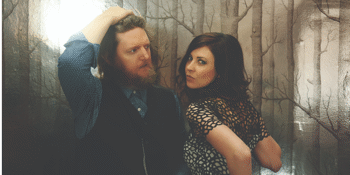 THE AUDREYS | ROB SNARSKI (The Blackeyed Susans)
Mojo's Bar (North Fremantle, WA)
Friday, 17 April 2020 7:00 pm
ROB SNARSKI, the velvet-voiced troubadour and singer with our national treasures The Blackeyed Susans teams up with live favourites and multiple ARIA award winners THE AUDREYS for a special double headline show ahead of their Fairbridge Festival appearances this April.
Originally meant to be a "holiday band" for one of this country's greatest exports, The Triffids, The Blackeyed Susans launched in 1989 and boast multiple ARIA nominations, tours with Johnny Cash, Leonard Cohen and Wilco. Rob launched his debut solo album, "Wounded Bird" in 2014. In 2015 he followed it up with "Low Fidelity", a selection of covers with producer Shane O'Mara and in 2019 released his 3rd, "Sparrow & Swan".
The Audreys have graced almost every major festival in Australia and played more gigs than they can count. They've rocked festivals and clubs in Europe and North America, sold songs to films and tv shows far and wide, written music for live theatre, won awards, hit the charts, gone gold and pawned their very hearts for rock and roll.

Launching in 2006 with Triple J faves "You and Steve McQueen", "Oh Honey' and "Banjo & Violin" from their debut album, The Audreys now have five albums worth of songs to choose from and just as many hilarious anecdotes.

Don't miss this rare opportunity to see two of this country's most revered acts.