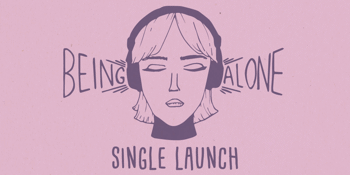 Crtive Management presents
Flossy 'Being Alone' Single Launch
with Moth, Tether & The Love Junkies DJs
Lucy's Love Shack (Perth, WA)
Friday, 30 August 2019 7:00 pm
Perth alt rock/pop band FLOSSY (WA), fronted by sisters Lauren & Sinead O'Hara, have been taking audiences by storm over the past few years with their fun and energetic live shows and their knack for writing earworms with just the right amount of attitude and angst.

After the release of their debut self-titled EP in April 2018, they released their single 'Holiday' in early 2019, and soon had two National tours under their belt. The 'Holiday' tour also included an appearance at the renowned St. Kilda Festival (VIC) on the New Music Stage amongst some of Australia's most popular up and coming acts. 'Holiday' received strong praise from Triple J presenters and was featured on Triple J Unearthed Radio, as well as being one of the most played tracks in February at RTRFM 92.1.

The WAM Nominated band (Most Popular New Act, 2017) have supported some big National and International names in a short time, most notably the likes of DZ Deathrays, Alex Lahey, Gyroscope, Jebediah, Abbe May, Luca Brasi, WAAX, Body Type, as well as Tigers Jaw (US), Radio Moscow (US), The Gooch Palms, and together PANGEA (LA).

More recently, the band have had a change of lineup, joined scallywags Good Doogs on their WA tour, played SOTA Festival and have just announced that they'll be playing BIGSOUND in September. The band is showing no signs of slowing down as they head in a somewhat new direction as a 3-piece with new drummer, Charlie Smith.

Their new release 'Being Alone' is a strong taste of what's to come. With their catchy guitar hooks and signature harmonies in tow, a chant-worthy chorus and splashes of indie rock, 'Being Alone' explores the beauty in learning to be OK without a significant other in your life. "Being Alone is a celebration of independence. Sometimes you can lose yourself in someone else, so it's important to learn to be strong on your own" says Lauren, who wrote the song.

Although it's a slight change from their usual angst-filled tunes, the band are excited to have something fresh and different to show people. "We kind of always write angry songs and without realizing this positive pro-self-care song came into existence, we were like oh yeah, it's not angsty" laughs Sinead.

Not only are the band releasing a single but there's also a video clip on the way. 'Being Alone' will be available through all usual streaming and download platforms from Wednesday 7 August.