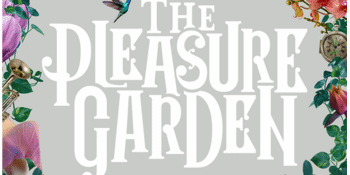 The Pleasure Garden Horticultural Society presents
The Pleasure Garden
Catani Gardens (St Kilda, VIC)
Saturday, 8 December 2018 12:00 PM
THE PLEASURE GARDEN 2018
THE TEMPER TRAP · XAVIER RUDD · NORTHEAST PARTY HOUSE · CONFIDENCE MAN · SAMPA THE GREAT · KATCHAFIRE · SPOONBILL · STICKYBUDS · NORA EN PURE · MAD PROFESSOR · HARVEY SUTHERLAND (DJ SET) · DEEKLINE · A.SKILLZ · EVA LAZARUS · HAIKU HANDS · JAMIE STEVENS · UONE & WESTERN · MISTA SAVONA · K+LAB · SLYNK · JFB · STAUNCH · SPACEY SPACE · HANDSDOWN & LEIGH BOY · MHA IRI · ANDEE FROST · CHANT DOWN SOUND · JPS · MONKEY MARC · SAMSARUH · ADRIAN EAGLE · OKENYO · THE SENEGAMBIAN JAZZ BAND · KODIAK KID · JESSE I · CASEY LEAVER · LADY BANTON · ADAM METWALLY · DINOB!TCH
The Pleasure Garden Horticultural Society are thrilled to invite you to their garden party! December 8th will see St Kilda's Catani Gardens bloom to the tune of 5 distinctive and immersive arenas, each one playing host to a carefully curated selection of artists.

The Pleasure Garden, on December 8th will be an auditory adventure like no other.

The garden's CONSERVATORY STAGE is where you'll hear iconic anthems from The Temper Trap, the soulful storytelling tunes of Xavier Rudd and the incredible reggae, roots and funk fusion of Katchafire. Or get down to the infectious grooves of Confidence Man, Northeast Party House and a host of others.

Bear witness to the AURORA STAGE, where you can take in the dense lyrical mazes of Sampa the Great, dive into the funky depths of Stickybuds, witness mashup master A.Skillz, and experience the reggae and bass manipulating master Mista Savona.

Or dig your toes into the sand (on an actual beach) and turn up the heat at The Pleasure Garden's inaugural BEACH CLUB. Headed up by deep house queen Nora En Pure, Gardeners can dance as the sun sinks into the ocean with sounds from Harvey Sutherland, Andee Frost and Casey Leaver. Stay tuned for more info about this new space, a Melbourne first.

Out of the underground and into the Garden, head to the HOUSE PARTY stage for some serious wall-shaking, foot-stomping goodness from the likes of Uone & Western, Jamie Stevens, Spacey Space and a special international guest!

Grab a one-way ticket to all your reggaeton, dancehall, dub and drum & bass dreams at the BASS STATION. Here you can witness a master at work and the guru of tech-dub Mad Professor, take off into K+Lab's ever-expanding galaxy of funk, or get glitchy with Staunch.

Alongside the music, Gardeners can mingle with mischievous roving performers, take in monumental art installations, discover artisan market stalls, and kick back and enjoy fine food and decadent cocktails in a palm-fringed party paradise curated all for you.

Ready for the ultimate auditory adventure?
Grab your tickets before they get snatched up!
EXPLORE LINEUP - http://thepleasuregarden.com.au/music/
THE PLEASURE GARDEN 2018
Saturday 8 December
Catani Gardens, St Kilda, Melbourne
Family Friendly (No Unaccompanied Minors)