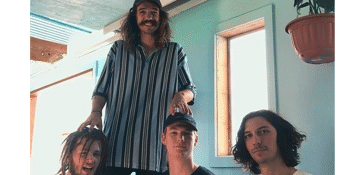 Loose Bricks (Single Launch)
with Majak Door, The Spaghetti Stains
The Workers Club (Fitzroy, VIC)
Thursday, 19 March 2020 8:00 PM
RSVP on Facebook here
LOOSE BRICKS are the party boys from country Victoria that brings out the best mate in everyone.
With their alternative rock/reggae vibes and big smiles, they're able to share infectious melodies and stories of the things that mean most to them - home, family and friends, and making it through the day. Earlier in 2019 Triple J Unearthed added LB to a list of 5 new Australian Artists to watch out for if you love Hottest 100 Heavy Weights, Ocean Alley, the comparison comes as one of no surprise as the 'Bricks have tailored their style from OA as well as Fat Freddy's Drop, Sam Fender, The Gorrilaz, and Pink Floyd.
Loose Bricks now bring a fresh and exciting sound to see out the remaining summer time with HONEY, their first release of 2020.