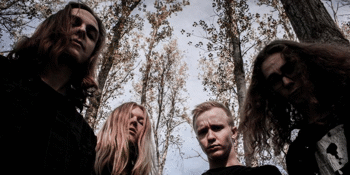 Browning & Jeffrey Artist Management
THE WITCHING HOUR
Linear, The Meantime, Spoon Head
The Newcastle Hotel (Islington, NSW)
Friday, 31 January 2020 5:30 pm
The Witching Hour, hailing from the Central Coast area (NSW, Australia), are a Hard Rock band riddled with
haunting Vocals, Guitars of an ethereal yet abrasive manner and a rhythm section that pummels through all in itsway without any sign of mercy.
In early 2018, The Witching Hour's genesis of a new kind of hell had begun. The band has been writing, recordingand touring relentlessly which resulted in their debut single entitled "Lay You Down". In February 2019 the Single topped the Triple J Unearthed Charts (both Rock and Overall).
In June 2019, "Under My Skin" their second single was released exclusively on Triple J Unearthed where it again hit No.1 on the Overall charts for the 2nd time in a row and also topped the Rock Charts for 4 weeks.
In July 2019 The Witching Hour were ranked in the 'Top 20 Most Listened To' Bands on Triple J Unearthed in
2019'.
In September 2019 The Witching Hour headed off on their Australian tour to showcase their music in Melbourne, Brisbane, Newcastle, Wollongong and the Central West NSW.