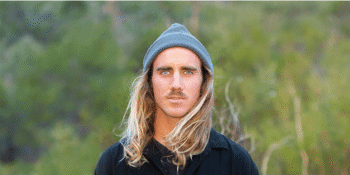 Michael Dunstan - 'In The Grand Scheme' Album launch.
Pat Devlin
Solbar (Maroochydore, QLD)
Friday, 24 April 2020 8:00 pm
Michael Dunstan returns to Solbar this coming April to hail the arrival of the stunning debut album 'In The Grand Scheme', this time touring with the newly formed 3-piece band.

Exploring the freedom associated with the realisation of insignificance, the album is a diverse and thoughtful 14 track journey that promises to further solidify Michael his own space as a profound Australian song-writer. Building on momentum from a large headline Australian and New Zealand tour in 2019, the 'In The Grand Scheme' Australian tour holds his largest shows to date over 3 months, in many new destinations.

For the first time, Michael will be touring with a 3-piece band, taking his dynamic live show to another level. Make sure to book tickets early for Friday April 24th 2020, and come join a celebration of all things bigger than ourselves; the beautiful world around us.

Special guests: Pat Devlin (VIC) plus more to be announced.