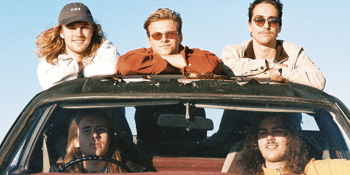 Jack Rabbit Slim's presents
The Piscos 'Identity Crisis' EP Launch
with special guests
Jack Rabbit Slim's (Northbridge, WA)
Friday, 24 August 2018 9:00 PM
After a year off releasing music, The Pisocs are back in action alongside mates The Gusset and Ra Ra Viper for a massive night at Jack Rabbit Slim's.

With members hard at work drinking artisan coffee on the east coast, becoming professional hot dog chefs, or pissing away their music careers at university, The Piscos are finally returning with their new EP "Identity Crisis".

Recorded at the infamous Sharky's Bar, Injidup, the 6-track extended player contains both old and new tunes that sound pretty decent after at least 10 beers.

Come join us for a big one at Jack Rabbit's, and help The Piscos celebrate the release of "Identity Crisis".