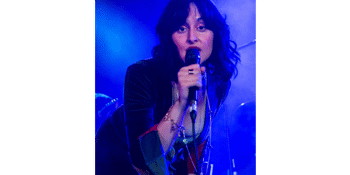 Bernadette Novembre Album Preview with special guest Marni - Album Launch
Swamplands Bar (Thornbury, VIC)
Thursday, 11 November 2021 7:00 pm
Bernadette Novembre is a Melbourne based singer songwriter who defies the musical mainstream standards of today. Her music is a mix of late 1960's Rock such as The Doors, George Harrison, The Beatles, Jimi Hendrix, Jefferson Airplane and David Bowie interspersed with modern Alternative Rock such as The Killers, The Last Shadow Puppets, Arctic Monkeys, Lana Del Rey, The Strokes, Franz Ferdinand, Oasis and the Babyshambles. Bernadette has a big voice infused with a Janice Joplin-esque timbre and even bigger stage presence. Her performances have attracted the attention of international artists and she has played support to band members of The Rolling Stones and The Bamboos. Her music has even caught the attention of international musicians such as Binky Griptite (Guitarist for the late Amy Winehouse and former Dap-King of Sharon Jones and The Dap-Kings) with regular airplay on his radio show in New York The Boogie Down on WFUV. Currently Bernadette is writing her debut full length Album and is previewing her new sound to audiences around Melbourne - starting with Swamplands!
If you want to hear what Bernadette has been up to, then this is not to be missed!
The line-up for the night will consist of Jake Amy (Keys), Luke Andresen (Drums), Kumar Shome (Electric Guitar) and Lawson Kennard (Bass)
She is supported by special guests MARNI POOR PRE-MENSTRUAL DARLING launching her first album! I
nfluenced by the likes of elliott smith, pj harvey, sonic youth, radiohead and crum... Poor Premenstrual Darling is the epitome of sadcore indie sound.
DOORS 8PM $20