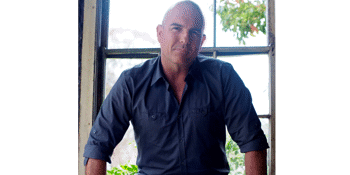 JAMES BLUNDELL, Q.L.D Bound, Up close & Intimate!
The Strand Hotel (Yeppoon, QLD)
Saturday, 31 October 2020 8:00 PM
JAMES BLUNDELL Q.L.D Bound, Up close & Intimate! Acknowledged by many as the act single-handedly responsible for turning a younger demographic of Australians onto country music James combined the story-telling ethos of country icon Slim Dusty with a more rock orientated approach influenced by his love of acts such as John Mellencamp, The Band and The Angels. He was the first young Australian country artist to create an impact on the pop charts and for many years was the nation's highest selling country artist. James was also the first Australian country act to sign a major label recording deal in Nashville paving the way for the likes of Keith Urban, Kasey Chambers and others. In addition to his own success he has penned hits for Lee Kernaghan, Slim Dusty and Jimmy Little. James has been the recipient of numerous CMAA Awards, double platinum, platinum and gold sales awards and is a 5-time ARIA (Australian Record Industry Association) Award nominee with one win to his name. While in his native Australia James Blundell's name is synonymous with the country genre a closer inspection reveals he has more in common with the likes of Steve Earle or Kris Kristofferson than any other Antipodean singer-songwriter. 'Woolshed Creek', his latest offering is proof that the somewhat controversial, 40-something, twice divorced, father of three has more in common with these type of country-outlaws than the Australian country artists that have followed in his footsteps. While his personal experiences have provided him with a direct link, it's his lyrical insight, sharp wit and empathy for the average working man that highlights their influence on his work. James' early career was nothing short of phenomenal: a string of platinum albums and top 10 pop successes turned the former cattle hand into a household name. But like so many talented artists Blundell refused to be put in a box musically.