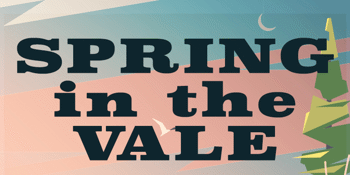 Spring in the Vale
Saturday, 21 September 2019 12:00 am
Spring in the Vale will be a relaxed, all ages, B.Y.O. camping music festival to be held on the 21st of September at Kenmay family farm, a 10 minute drive from the town of Miriam Vale.
The festival is being organised by Ayla, a Sunshine Coast musician who has had national and international success with her music. Ayla is organising the festival alongside her parents, who own the property. Please find the information on Spring in the Vale below!
Gates shut 22nd September 11am
1460 Fingerboard Road Mount Tom
- All ages B.Y.O. camping event
- Tickets available online through Oztix for $22 + booking fee, and will be $30 on the day.
- Day parking available for free (at the front of the Festival area)
- Camping also available. This will be $5 per tent, or $10 per tent and car combo.
- Portable toilets available
- Burgers (beef and vegetarian) and hot dogs will be available for purchase from Saturday lunch time, through to Saturday evening.
- From lunchtime Saturday, as well as Sunday morning, you can purchase coffee etc from
Mr Ed's Coffee
- For Sunday morning breakfast, we recommend the Imperial Vale café, located 5 minutes toward Agnes Water from the property on the left hand side. This will be open for a delicious breakfast from 9.30am.
We're lucky enough to have a fantastic lineup of:
Anna & Jordan
,
Christian patey
,
Dear Willow
,
Dorah Jacson
,
Fieu
,