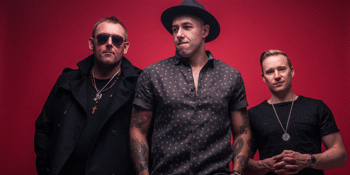 Stephen White Management
The Wolfe Brothers - No Sad Song Tour
Longley International Hotel (Longley, TAS)
Sunday, 17 January 2021 1:30 pm
Australia's favourite country rockers The Wolfe Brothers are kicking off 2020 with more shows being added to their No Sad Songs Tour right up to June.
The band will be heading to USA and Canada for the second half of the year so don't miss your last chance to party with The Wolfe Brothers in 2020.
Their current album Country Heart scored the band 4 Golden Guitars at last year's Australian Country Music Awards and delivered four #1 hit singles.
Their latest hit song, the emotive Hey Brother, has three Golden Guitar finalist nominations at this year's Country Music Awards.
The band is currently recording a new album, their 5th studio album, which will see new music released from the band in April
Every Wolfe Brothers show is a party so call your mates, book your tickets early and join The Wolfe Brothers on their 2020 No Sad Song Tour.