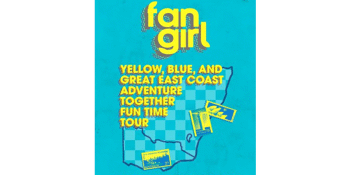 Fan Girl at The Old Bar
Guests to be announced.
The Old Bar (Fitzroy, VIC)
Friday, 13 March 2020 8:30 pm
Melbourne outfit Fan Girl are thrilled to announce the aptly named 'Yellow, Blue and Great East Coast Adventure Together Fun Time Tour'. As its name suggests, Fan Girl's first run of shows for 2020 are set to deliver adventure, fun and a Fan Girl flair to Old Bar this March.