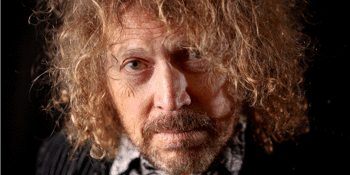 Kim Salmon "Rooted"
with special guests Dennis Cometti
Lyric's Underground (Maylands, WA)
Saturday, 30 April 2022 7:30 pm
Kim Salmon is no stranger to the blues.
He knows his roots and is certainly acquainted with the E chord.
"That may well be" you say, but everyone knows Johnny Rotten has more chance of being invited to Byron Bay than Kim!
'Rooted' is a solo show developed by Kim to explore his own peculiar relationship with Roots Music.
When his peers defected to the country of Blues, Folk
….. and well…Country,
Kim remained true to his 'punk' roots.
The peers were aging and opted for grace.
Kim it seems opted for disgrace!
Thing is, everyone knows post punk is just a pentatonic scale away from a Blues wail.
In Rooted, Kim will hotwire the stolen vehicle he's driven round in for decades, regaling you, the passenger, with tales of all night boogying, busted mojos, killing floors…cheatin…eighty eights and forty fours as he drives you to the crossroads.
Rooted is not just a regular band or solo set but follows on from various concept based narratives that Kim has developed in the latter part of his career.
Shows such as his Labcoat Tales, Haunted Grooves, SALMON (as seen with alarming regularity on Spicks and Specks).
You'll witness him in the role of hollering, stomping , yarn spinning roots troubadour.
Like his chances of getting to Byron bay
Mr Salmon's take on this subject can be pretty much called
'Rooted