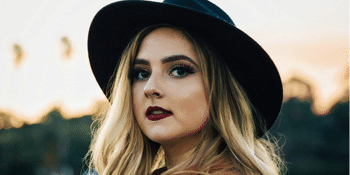 Claudia Tripp - 'Attention' Single Launch
Supported by Lucas Jones, Foxton Kings, and Mitchell Martin
Rosemount Hotel (North Perth, WA)
Sunday, 8 March 2020 6:00 pm
Claudia Tripp releases new country/pop track Attention live at The Rosemount Hotel, following the success of her last single and packed out headline show in 2019.

Claudia Tripp is a 21 year old country / pop artist who began song writing at the age of 7. At 12 she began performing live at hundreds of original and cover gigs, and at age 14 Claudia was nominated for WAM Song of The Year Award with an original acoustic demo. It was around this time she started her YouTube channel which has accumulated over 1.8 Million views. Claudia's catchy melodies and honest lyrics have gathered her an international audience online. Claudia has since had radio airplay all throughout Australia for her released singles.

Support is by Lucas Jones, Foxton Kings and Mitchell Martin.