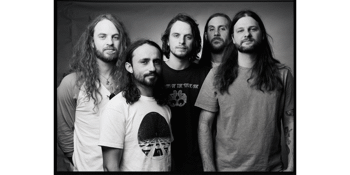 LOSER at The Old Bar
Guests to be annoucned
The Old Bar (Fitzroy, VIC)
Friday, 16 October 2020 8:30 pm
With their debut album Mindless Joy now out in full, and following from a thumping support slot with Viiolent Soho LOSER are backing things up with the announce of a hometown album launch show.
The five-piece will play Melbourne's Old Bar on Friday March 27.
Upstairs on the night punters will also be treated to a Mindless Joy art exhibition from the band's Chris Cowburn who designed the album artwork. He'll be bringing all 12 tracks from the album to life in print.
"A beautiful cross-over of Foo Fighters and Smashing Pumpkins, mixing melancholic guitars with powerfully adamant vocals."
The Music
"Mindless Joy harbours a big character, big sound, and even bigger potential for this band to go very, very far. 9/10."