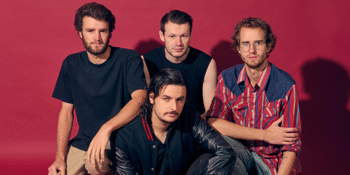 Dirty Dance Machine
Liquè & Immy Owusu (solo)
Barwon Club Hotel (South Geelong, VIC)
Friday, 4 February 2022 8:00 PM
After over a year, Dirty Dance Machine are ecstatic to be Launching their brand new single 'Cryin' on my Records' in their biggest, most ambitious show to date on February 4th at The Barwon Club.
Joined by local legends Liquè and Immy Owusu (solo), this is a night that can not be missed and won't soon be forgotten.
If you haven't seen DDM before, this is the show to see and if you have, you've never seen them like this.
We acknowledge that the Wathaurong People of the Kulin Nation are the traditional custodians of the land on which The Barwon Club Hotel operates. We pay our respects to their elders past, present and emerging.